Welcome!!!

Thank You for visiting our Best Coops Website!!!


We have a large selection of custom made products which you will not find anywhere else on the market! We build Chicken Coops, Dog Houses, Bunny Hutches, Lofts, Aviaries, Quail Cages, Runs and more! If when browsing through our selection, you don't find what you are looking for, please give us a call or send us an E-mail. We will be happy to custom design a hutch, coop, dog house or anything else just for you! To the left you will see a Menu Column, click on what it is you are looking to get and choose from the large selection we have to offer!
---


Our products are built to last! We use 1''x1'' welded wire and 1/2''x1/2'' hardware cloth for all of our coops and hutches. Unlike chicken wire, welded wire is welded together and makes it extremely difficult and impossible for predators to get inside.
---

We deliver our coops, hutches, dog houses and other products
all over the Pacific Northwest. Because we are located close to
Portland, delivery to Portland and Vancouver is free! For delivery
pricing to surrounding cities please take a look at our delivery
fee chart or give us a call.

---



Below you will find a form through which you could contact us. Please feel free to contact us when you find what you are looking for! Once we get your order we will schedule a delivery day that works best for you!
---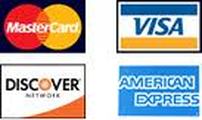 We accept Credit Cards, Checks, Paypal and Cash for payment!!! Payment could be made at the time of delivery!!!
---
Phone Number: 971-340-0587 E-mail: thebestcoops@gmail.com